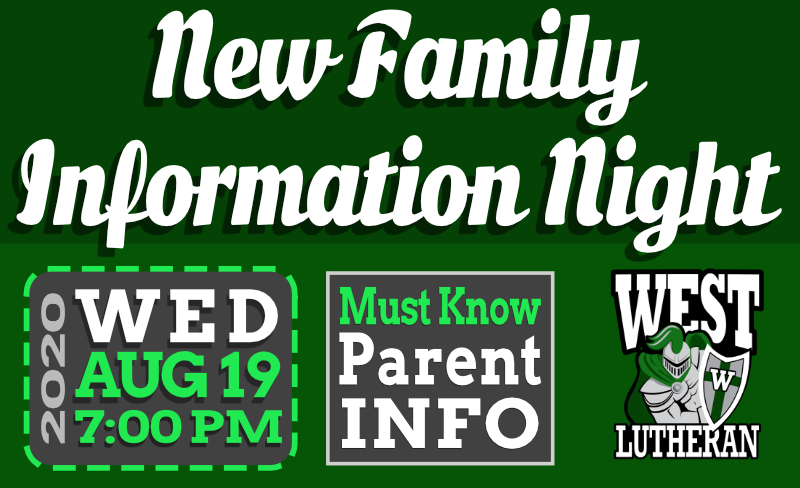 Parents of new students of West Lutheran are invited to join the faculty and staff for an evening of information about this upcoming school year Wednesday, August 19th at 7:00 PM.
Items covered:
Extracurricular update - Steve Jensen, AD
Fine Arts update - Jodi Rowe, Chair
Presentation of School Safety and Discipline - Nathan Veach, Dean
West Lutheran Safe Learning Plan - Dave Gartner, Principal
Meet the faculty and have your questions answered
This informational meeting is only for parents of new students. New students will have orientation on the first day of school and need not attend. All visitors to the school are required to wear a mask and there will be properly spaced seating in the large gym.
Please fill out the form below or email us at office@westlutheran.net with your RSVP by August 17th. We look forward to seeing you there!