Christ is Risen! He is Risen Indeed!
My home congregation of my youth has a great tradition. It started many years ago when the President of the congregation stood up after a Sunday service to address the congregation. He walked up to the front of the church and opened his talk by saying, "Christ is risen!" About 2000 years ago, after Jesus had risen and then ascended into heaven, it was customary for one Christian to greet another by saying, "Christ is risen!" The other would then respond, "He is risen indeed!" That day at my church, a few members who knew their early church history responded with the traditional response, "He is risen indeed!" Over time, the tradition was built. When a leader of the church would stand up to address the congregation, he would begin by saying "Christ is risen!" The rest of the congregation would respond emphatically, "He is risen indeed!"
It is good to remind ourselves daily that Christ is risen. The resurrection of our Savior Jesus Christ from the dead is the greatest fact to be known in human history. I don't have to tell you that when we look around we see a world that is a mess, tainted by sin in every way. We see a world in decay, its people lost and broken. We see violence and hatred all around. We see people in despair, in pain, and in sorrow. And we aren't exempt from any of it. But rather than being scared of what the day will bring or crushed because our daily work can't make a difference or because our future has no hope, we see through the eyes of faith that Jesus Christ has risen! And this fact makes all the difference.
Through faith in a risen Lord we see our daily call to support fellow Christians and to spread the gospel as meaningful. Through faith we see Jesus standing at the finish line of a race he has already won for us, guiding the course of history for the good of his kingdom. Through faith we believe in his promise that as he rules the world he grants only good things for his people according to his will. Through faith we receive encouragement through the trials of our lives to get up, to keep running, and to set our eyes on the prize of finishing our race in his arms.
At West Lutheran our students are reminded each day through God's Word that Jesus Christ has risen. Our faculty and staff know that not only has Jesus risen, but he lives in our school and He makes an eternal difference in the hearts and minds of our students. Your continued support allows us to share the gospel message of hope and encouragement with a vulnerable student body that in a few short years will step out into the dark world around them. This message prepares our students to stay strong in faith no matter what will come their way, in the same way that the gospel message encourages you to press on each day in the name of a risen Lord who loves you. May God bless your celebration of Jesus' resurrection from the dead, and may each of your days begin by taking to heart that Christ is risen! He is risen indeed!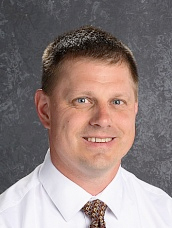 God's blessings,
Adam Wiechmann
Principal, West Lutheran High School
---
Why do we ask for your donation?
The monies collected from the Annual Campaign go towards ensuring our students are receiving the best possible education in supporting such areas as technology, educational programs and tuition assistance. Your support is essential to West Lutheran's ability to prepare your child for the future.
How do I contribute?
You may contribute to this campaign by donating online. You may also mail donations directly to West Lutheran High School at 3350 Harbor Lane N. Plymouth, MN 55446.