WLHS Gym Transformation!

Thursday, November 16th is Minnesota Give to the Max Day. In the past this one-day campaign has been utilized to help WLHS make improvements to its building and campus. WLHS will again participate this year, raising money to make improvements to the gymnasium by increasing its electrical capacity and installing new heating and air conditioning units. That's right, we are finally adding air conditioning! Please consider helping us reach our $28,000 goal to complete Phase I of our project on Give to the Max Day and supporting this initiative until completion!
$7,000 has already been raised and generous donors have committed $4,000 for matching gifts on or before Give to the Max Day! Time for you to join the fund!
Our strategic building and grounds initiative for 2017-18 is to complete a gym transformation in two phases:
Phase I – To increase the electric capacity in the big gymnasium. ($28,000)
Currently, there is not enough power in the big gymnasium to run air conditioning units or to provide adequate power to meet the needs for fine arts concerts and drama productions. In phase I, power will be redirected from other places in the building to the gymnasium ceiling which will make this possible.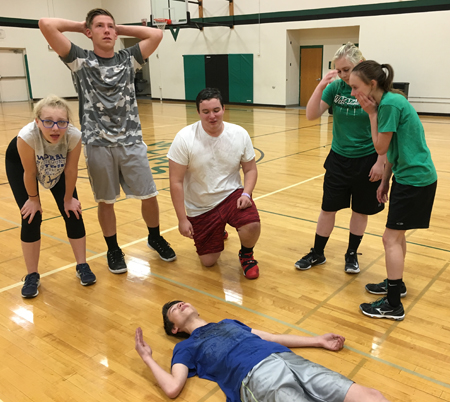 Phase II – To purchase and install 4 new HVAC units for the big gymnasium ($49,000)
Our four heating units in the big gymnasium are 21 years old. Currently, two of the four units are nonfunctional and would require approximately $5,000 for repairs. Rather than repair or replace these with heating only units, the time is right to upgrade to heating and cooling units that can serve WLHS students and families well into the future. The goal is for this phase to be completed before the graduation service in May, 2018.